Lesa Griffiths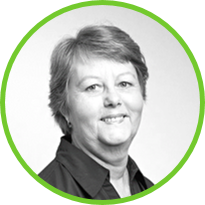 Analytical Chemist / Quality Officer
Melbourne


Professional Background
Over 17 years of experience working in the laboratory for power generation and mineral processing industries, both in black and brown coal. Physical analysis and preparation of various sample types, particularly fuels such as coal, RDF, oil and bio solids as well as, soils and waters. Material characterisation particularly for the recycling / refuse derived fuel industries. Problem solving for difficult sample matrices.
Areas of Expertise
RDF Evaluation
Combustion chemistry of coal, biomass and alternative fuels such as RDF
Development of analysis methodologies for a wide range of solids
Analysis of raw materials and chemical products used in manufacturing of water treatment chemicals
Project Manager of large analytical projects
Client Management
Laboratory Management
Quality Systems Management
Relevant Project Experience
Manage projects for VISY recycling.
Manage projects and clients associated with water treatment chemicals.
Projects for Monash University.
Water sampling for the Dredging project for Boskalis.
Project management for Municipal Waste analysis Hong Kong.
Qualifications
Certificate IV in Laboratory Chemistry