Marius Harmse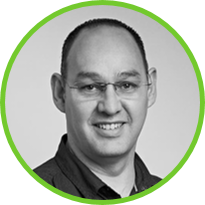 Team Leader Laboratories/Analytical Chemist
Melbourne


Professional Background
Experienced and innovative sales person with sophisticated sales, customer service, and business administration skills. Analysis of a wide variety of samples using classical methods of analysis, including Gravimetry, Titrimetry (colorimetric, arsenometric, iodometric, redox) and instrumental methods of analysis, including ICP-OES, FAAS, GC(EDT), ISE, WD-XRF, IC(ED), Potentiography, UV/VIS.
Areas of Expertise
Product Specialist Elemental Spectroscopy, ICP.
Routine Analysis of Production Samples.
Setting up Material Safety Data Sheets for Chemicals employed throughout the company.
Method development and improvement for new and existing production materials.
Environmental monitoring and analysis.
Liaising with internal and external clients.
Relevant Project Experience
Experienced in a wide range of industries, including mining, precious metals, ferrochrome, environmental, service laboratories, and research & development.
Management of individuals and teams to reach predefined goals.
Routine laboratory service, research and development, and method development and validation.
Experienced in a wide range of analytical techniques, ranging from classical techniques to various instrumental techniques, for both inorganic and organic analysis.
Qualifications
National Diploma in Analytical Chemistry Vaal University of Technology 1995 Student Nº 183558
Baccalaureus Technologiae in Chemistry Tshwane University of Technology 2002 Student Nº 96182589