HRL - Training our young Materials Engineers
Posted by Sky Loo on 3 August 2020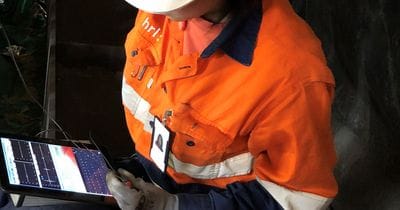 HRL places considerable emphasis on career development and we encourage our team members to actively participate in industry forums and pursue growth opportunities across technical, business, and leadership spheres. This means they're always learning, growing, and adding more value to our clients' organisations.
We recently conducted on-site training for our young Materials Engineers on bore oxide thickness measurement. Measurement of the internal bore oxide thickness is one of the non-destructive ultrasonic testing techniques that allows metallurgical assessment over a large number of tubes, with the data then used to infer the operating temperature and remaining life of high temperature components in steam plant. Understanding the conditions of these components is crucial to prevent unplanned outages associated with tube failures. HRL has conducted oxide thickness tests on many high temperature / high pressure parts, in plant in Australia and across SE Asia.
If you are interested in understanding how your plant is performing, please feel free to contact us. One of our experienced consultants will get in touch with you.
Go to our Plant Life Assessmentpage and the Our People page for further information.
#engineeringsolutions #powergeneration

Author:
Sky Loo
About: Over a decade of experience in project management. Wide experience in boilers, turbines and gearboxes, dredgers, paper machines, pressure vessels and bogies. Third party inspections, quality assurance and control services. Senior Consultant and Head of International Business.
Connect via:
LinkedIn