Expertise in Action

Reliability. Efficiency. Sustainability.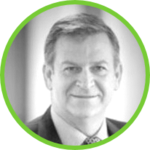 A message from Paul McPhee
"It's an exciting time in the world with major advances being made at the intersection of multiple technical and commercial disciplines. In an intensely competitive market, there are huge opportunities for companies who can successfully innovate and in doing so benefit society. At HRL our team comes to work every day driven to solve our customers' most difficult and critical technical challenges, deliver innovation, and transform commercial performance. Our experts take deep pride in shaking hands with a customer inviting them back to work on a new project because of the sustained value created last time. We are proud to have some of Australia and South-East Asia's largest energy, resources, manufacturing and industrial companies as regular customers.
We are fortunate to have a rich heritage in power generation, laboratory analysis, specialised asset reliability, process engineering and applied R&D to commercialise products and processes. Our purpose today is to dramatically improve the technical and commercial performance of our customers' business across a broader range of industries. This search for constant improvement is captured in our new brandmark, a colon which prompts the question, what next?
HRL has a tried and trusted yet differentiated approach, applying all our years of experience plus new thinking to tailor a relationship and outcome best-suited to each customer's situation. As your business identifies the technical challenges it needs to solve to drive and sustain growth, the team at HRL looks forward to partnering with you to deliver the innovation you need to win in the market."
HRL difference
Our overriding purpose is to dramatically improve the reliability, efficiency, and sustainability of your assets, products, and processes. By focusing on these cornerstones individually and in combination, we deliver unmatched business value. We are your trusted expert partner.
Increased revenues
Improved asset and process reliability means more revenue.
Reduced costs
Optimising the efficiency of your operations means lower costs.
Smarter use of capital investment
Life and risk-based assessments to optimise capital spend improves returns and profitability.
Build capability
Clever partnering with specialist experts improves your capability and allows you to focus on your core business.
What's Next?
Dive into our rich history or Download our Corporate Brochure