Jasmina Karevski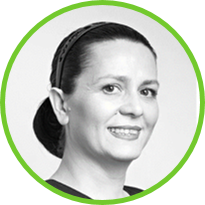 Team Leader - Certification
Melbourne




Professional Background
Over 15 years of experience working as a chemist in the power generation and mineral processing industries. Inorganic and elemental analysis of various sample types, particularly fuels such as coal,oil and biosolids. Trace metal determination on a wide range of samples. Dangerous goods testing.
Areas of Expertise
Coal resource evaluation.
Combustion chemistry of coal, biomass and alternative fuels such as RDF.
Analysis of raw materials and chemical products.
Inorganic analysis of unknowns.
Dangerous goods testing (Class 4, Class 5, Class 8, Class 9)
Project Manager of large analytical projects.
Client management.
Relevant Project Experience
Development of methods for determination of mercury in carbon and other materials
Projects for Kalgoorlie Consolidated Mines, mercury in carbon samples
Projects for Gulfex Bore core analysis
Projects for CSIRO, variety of samples
Development and implementation of UN, DIN and MHB testing procedures for Dangerous Goods
Qualifications
Bachelor of Petrochemical Engineering