Ross Ulmer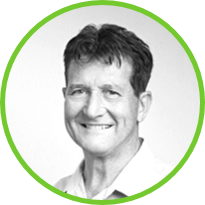 Senior Technical Officer
Melbourne

Professional Background
Over 30 years of experience in the field of experimental stress analysis including conventional resistance strain gauges, high temperature resistance and capacitance strain gauges. Extensive experience with residual stress measurements. Experienced field measurements of strain and temperature in elevated temperature and pressure vessels. Skilled at replication of components and welds.
Areas of Expertise
Experimental stress analysis at room and elevated temperatures using resistance and capacitance strain gauges.
Residual stress measurements using the centre hole drilling strain gauge technique.
Boiler weighing and balancing using strain gauged hanger rods.
Load measurement of pipe work hangers using strain gauges.
Weighing of large plant such as dredgers or ship loaders using load cells.
Temperature monitoring of critical areas of plant.
Precision removal of sections of steel from vessels using a boat cutter.
Design and construction of test rigs for component evaluation.
Replication techniques to assess material condition.
Relevant Project Experience
Undertaken boiler weighing and balance exercises at numerous Power Stations.
Taken residual stress measurements in many critical components including the failed Longford vessel.
Undertaken dynamic strain measurements on many structures including the Westgate Bridge.
Taken live high temperature strain measurements on a failed main steam pipe that enabled the power station to keep operating.
Measured dynamic temperature and strain of headers and boiler tubes during cyclic loading caused by quenching.
Undertaken floor load tests to determine the load capacity of building floors.
Qualifications
Certificate of Technology, Mechanical Engineering