Dr Russell Coade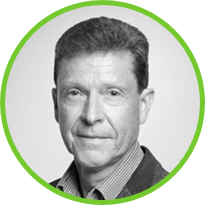 Mechanical Engineer and Business Unit Leader
Melbourne


Professional Background
Over 34 years' experience in the development of inspection and NDT programs for major plant and equipment, development of inspection procedures and assessment criteria. Pressure vessel inspection and data management systems. Development and auditing of pressure equipment management systems (A.S. 3873). Plant inspections and risk assessments for compliance with the Plant Regulations.
Areas of Expertise
Investigation and application of methods to assess the remaining life of high temperature plant.
Development of a high temperature creep-rupture test facility.
Development of an Australian high temperature bolting steel for power station applications.
Failure investigations for power plant and the petroleum and petrochemical industries.
Assessment of the structural integrity of large engineering plant.
Participation in the US Electric Power Research Institute (EPRI) 'Corrosion. Fatigue' project and management of the 'Header Stress Monitoring' program while at Ontario Hydro.
Participation in the development of innovative funding for large R&D projects and the financial monitoring of such a project, and
Risk based inspection activities, and Written and presented courses on:
"Failure Analysis" for the Materials Australia, and "Creep In Engineering Materials" for the Central Queensland University Masters course titled ENPG22003 Plant Materials.
Relevant Project Experience
PROJECT: Failure of a steam turbine vane, West Papua
Client: PT Freeport
Role: Investigation and determination of root cause of failure.
Key achievements:
Site inspection and identification of key factors relevant to failure. Laboratory metallurgical investigation and determination of failure mechanism. Collection of skills including vibration analysis, finite element analysis and computational fluid dynamics to determine the root cause of failure.
Preparation of experts report for PT Freeport's lawyers to contest liability of manufacturer. Successful outcome with manufacture paying for redesign and repair.
Client: Alcoa Australia Limited
Role: Visual inspection of a large condensate tank and subsequent non-destructive examination and failure investigation of cracks found in the welds.
Key achievements:
Site inspection identified multiple cracks in the welds of the tank wall. NDT used to define extend of cracking and determine the depth of larger cracks. Metallurgical analysis identified the failure mechanism as stress corrosion cracking but determined the cracks were now dormant. Critical crack size was calculated confirming these cracks were presently innocuous.Tank was able to be returned to service as cracks were stable, driving force for cracking was no longer present and extremely unlikely to be present in the future. Crack monitoring implemented.
Qualifications
B. Eng (hons)
PhD (Monash University)
Professional Associations and Memberships
Signatory for pressure vessel inspection
Graduate member of the Australian Institute of Company Directors