Dr Sam Clayton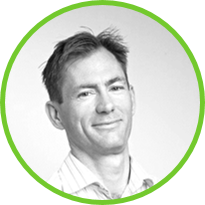 Senior Process Engineer
Melbourne


Professional Background
14 years' experience in coal, fuel and mineral processing.
Extensive experience in evaluation of upgrading and utilisation options for coal and othermaterials. Experience includes material characterization, practical research and demonstration,techno-economic assessments, and detailed feasibility studies. Processes investigated include gasification, dewatering, drying, agglomeration, pyrolysis and activated carbon production.
Strong practical research background at bench and pilot-scale including both fundamental and applied research, development of new laboratory methods and techniques, and design, construction and operation of test rigs.
Experienced in various aspects of process safety, including site dust handling and explosionsafety audits, risk assessments, characterization of explosive dusts, and self-heating/spontaneous combustion of materials during stockpiling and transport.
Experience in process modeling using Aspen Plus and other modeling software.
Areas of Expertise
Review and evaluation of fuel and waste utilization options
Fuel characterisation
Practical research and development
Techno-economic assessments
Detailed feasibility studies
Process safety and risk assessments
Slurry rheology
Relevant Project Experience
PROJECT | Baghouse Incident Investigation Muja Power Station
Investigation into a baghouse dust explosion / fire incident at Muja power station in 2014.
Activities included site visit, involvement in client's internal incident investigation, process evaluation to establish cause of incident and recommendations to prevent reoccurrence.
Similar investigations, including risk assessments have been completed for coal, grain, minerals, pharmaceuticals and toner powder processing facilities.
PROJECT | Natural Gas Replacement using Waste Biomass Tasmanian Alkaloids
Technical and management activities in detailed feasibility study to evaluate the technical and economic viability of replacing the existing natural gas boilers with technology utilising waste biomass.
The scope of work included biomass characterization, investigation of energy load requirements, technology evaluation, process modelling, liaising with project stakeholders (eg.client, council, utility companies), and economic evaluation.
PROJECT | Upgrading of Coal and Other Fuels to Value Added Products
Significant contribution to FEED study for conversion of coal to value-added products via gasification. Included design of dryers, conveyors, pressure vessels, filters and separators.
Managed extensive research project to evaluate options for conversion of Victorian brown coal to value-added products via gasification.
Managed an extensive program to evaluate the techno- economic feasibility of activated carbon production from brown coal. Included pilot-scale and commercial-scale trials.
PROJECT | Bench and Pilot-Scale Research and Development
Development / operation of bench and pilot-scale rigs to simulate processes including drying, dewatering, pyrolysis, and gasification (fixed bed, underground, fluidized bed).
Involvement in recommissioning and operation of HRL's 200kg/hr gasification pilot plant.
PROJECT | Review of Alternatives to Waste to Landfill East Gippsland Shire Council
Managed desktop feasibility study to identify and evaluate options to resolve the shire's issues with regard to waste management.
Included technical review of available technologies, identification of prospective options and economic modeling of options.
Qualifications
Doctor of Philosophy (Chemical Eng),
University of Melbourne, Australia, 2002
Bachelor of Engineering (Chemical),
University of Melbourne, Australia, 1998
Bachelor of Science (Biochemistry),
University of Melbourne, Australia, 1998