Alex Blatchford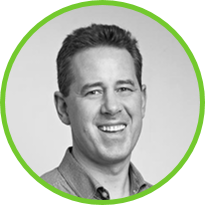 Technical Director
Melbourne




Professional Background
Wide experience in process engineering mainly in the area of power generation systems, performance optimisation, gasification, minerals processing, process plant design and modelling and greenhouse emissions.
Areas of Expertise
FEED Management;
Principal Design Engineer;
Assessment of Coal to X Projects and Process Selection;
Power Station Performance Assessment and Efficiency Optimisation;
Greenhouse Emissions from Power Stations and Statutory Compliance Requirements;
Process Modelling using Propriety Programs (eg ASPEN);
Capital and Operating Cost Estimation;
Conceptual Development of Chemical Processes;
Process Optimisation (Including Process Scale-up) and Debottlenecking Studies;
Sizing of Vessels and Unit Operations.
Relevant Project Experience
Coal to H2 Demonstration Plant | Gasification Plant FEED, Morwell, Vic
Client: KHI
Key achievements:
FEED completed on time and on budget;
Managed 17 staff;
Designed gasifier and managed customer relationship.
Coal Power Station Design | Dual Gas Power Station FEED, Morwell, Vic
Client: Dual Gas Pty Ltd
Role: Gasification Plant Process Design Manager
Key achievements:
Management of scale-up of HRL's Integrated Drying Gasification Combined Cycle (IDGCC) Plant to Commercial Scale;
Management of 10 design staff;
Design of gasifier and other major systems;
Provision of guidance on plant design.
Generator Efficiency Standards Submissions | Cockburn, Muja, Collie and Kwinana Power
Stations, WA
Client: Western Power
Role: Management of Generator Efficiency Standards Submission to the AGO
Key achievements:
All submissions were independently reviewed and accepted by the AGO.
Qualifications
BEng, Chemical Engineering