Come and visit HRL at WMRR National 2019 Energy from Waste Conference
Posted by Nick Miller on 16 August 2019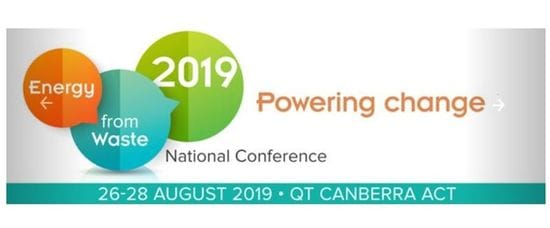 The Waste Management & Resource Recovery (WMRR) Association of Australia is hosting the 3rd bi-annual national Energy from Waste (EfW) Conference 'Powering change', to be held in Canberra from 26-28 August 2019. In addition to the international keynote speakers, conference sessions will cover topics such as EfW regulatory policy settings, guidance on developing/financing EfW projects, stakeholder engagement, innovation in combustion, new technologies and EfW success stories.
HRL will be an exhibitor on both Tuesday 27 August and Wednesday 28 August. HRL develops cost effective, tailored solutions to complex waste to energy problems across a range of industries. We support energy-from-waste industries with analytic waste resource evaluation, scaled project development, commercialisation and owners engineering services. Come and talk to the HRL team about how we can help you to realise the potential of your waste resource.

Author:
Nick Miller
About: Industrial Chemist / Business Unit Leader Nick has over 20 years of experience working as a chemist in the power generation and mineral processing industries. Inorganic and elemental analysis of various sample types, particularly fuels such as coal, oil and biosolids as well as pharmaceuticals, soils and waters. Material characterisation particularly for energy industries. Trace metal determination on a wide range of samples. Thermal analysis including oxidation and pyrolysis reactions. Problem solving for difficult sample matrices.
Connect via:
LinkedIn