HRL exhibitor at PJB Connect 2019
Posted by Ken Sidharta on 30 October 2019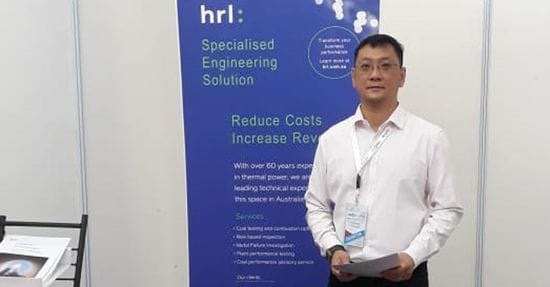 HRL exhibitor at PJB Connect 2019
HRL is pleased to be an exhibitor at the PJB Connect 2019 "Facing Future Energy and Operational Excellence", in the PT PJB head office at Jalan Ketintang Baru No. 11, Surabaya, East java, Indonesia, on 29-30 October 2019. This event is held in celebration of PT Pembangkitan Jawa-Bali 24th anniversary, as well as supporting the synergy among stakeholders around the nation to support the national electricity program. Delegates and visitors from PLN group, universities, IPP, BUMN, BUMNIS and invitees will attend the conference and exhibition.
If you are attending or sending your delegates to this conference and exhibition, please feel free to drop by our booth at A7. Ken Sidharta our Indonesia country manager will be there to answer your questions about power plant reliability, inspection and failure analysis or other HRL capabilities in general.
We hope to see you there.
Learn more by downloading our flyer (Indonesian version) (English version).

Author:
Ken Sidharta
About: Over 10 years of experience in the area of root cause failure investigation, corrosion studies and condition assessment of plant structures, high temperature equipment, pressure vessels, piping and fire damage.
Connect via:
LinkedIn