Join HRL and Uniper at Weld Australia Flexible Operations Seminar
Posted by Russell Coade on 15 October 2019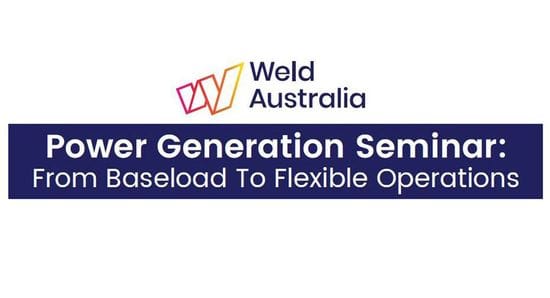 HRL and Uniper will be participating in the Power Generation Seminar by Weld Australia, titled, From Baseload to Flexible Operations, on Monday 28 October 2019 in Brisbane.
'With growing renewable generation, higher penetration of variable and intermittent generation and other market forces, coal plants designed for baseload operation are increasingly looking to operate in flexible modes.'
In the morning Dave Potter, Managing Director and Director of Products and Solutions at Uniper, will present his paper, Flexops - a journey not a destination - Experiences in Europe and around the world.
In the afternoon Dave will then present a short paper, Challenges and success in low load operation and Andrew James, Senior Process (Combustion) Engineer at HRL, will present a short paper, Maldistribution and instability of PF flows and the potential impact on low load operation.
Russell Coade, Principal Engineer at HRL and Doug Waters, Director of Energy Services at Uniper, will also be attending.
Further information about the seminar and details on how to register are available in this brochure.
Click here for information about HRL's Flexible Operation services.
Author:
Russell Coade
About: Mechanical Engineer and Business Unit Leader Russell has Over 34 years' experience in the development of inspection and NDT programs for major plant and equipment, development of inspection procedures and assessment criteria. Pressure vessel inspection and data management systems. Development and auditing of pressure equipment management systems (A.S. 3873). Plant inspections and risk assessments for compliance with the Plant Regulations.
Connect via:
LinkedIn