Harry Better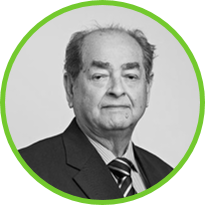 Principal Materials/Mechanical Consultant
Melbourne


Professional Background
Over 33 years' experience in the analysis of strains, stresses and temperatures in complex 3D structures, using both FEA and physical models and plant measurements. Evaluation of defects in stressed components, and development of designs to reduce stressing and improve life.
Areas of Expertise
Theoretical (FEA) and experimental stress analysis, vibration, dynamics and fatigue assessment.
Failure investigations; integrity, safety & risk assessments.
Fitness for purpose assessments; compliance to standards and statuary regulations of power station plant and equipment;
Instrumentation and data acquisition systems, and real time computing;
Litigation and expert witness to the automotive, mining, structures, energy, petrochemical and process industries;
Arbitrator (Grade 3).
Relevant Project Experience
Consulting briefs in the areas of plant integrity, fitness for purpose assessment, failure investigation and litigation.
Briefs undertaken include such items as pressure vessels, large coal milling plant, pipelines, and boilers, rotating equipment, instrumentation systems, civil infrastructure, buildings, furnaces, ovens, drive systems, bolting, refractory lined drying shafts and cranes.
Briefs have been undertaken for the energy, mining and process industries in Australia and overseas.
Previously in charge of a group at the Herman Research Laboratory involved in research and investigations in the fields of solid mechanics (stress analysis), instrumentation and real time computing. The work was closely related to Commission's operating plant. Some of the major projects undertaken during this time under my management were:
Investigation of induced draught fan impeller failures at Yallourn W Power Station leading to a redesign by the manufacturer based on our findings of experimental and theoretical stress analysis. This included a visit to the manufacturer in Germany in 1978 to advise and expedite the corrective action using FEA.
Evaluation of the design of coal pulverising mills for Loy Yang A Power Station with particular emphasis on structural integrity. The design was based on my earlier work following failures at Yallourn W Power Station. This included a visit to the manufacturer in Germany in 1976 to advise the redesign of the mills.
Qualifications
MSci(Eng)
Fellowship DipEng(Mech)
Associate DipEng(Mech)
Certificate of Arbitration and Mediation
Professional Associations and Memberships
Fellow, The Institution of Engineers, Australia.
Member, Panel 1 Welding Technology Institute of Australia.