Nick Miller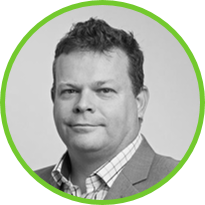 Business Unit Leader/Industrial Chemist
Melbourne


Professional Background
Nick has over 20 years of experience working as a chemist in the power generation and mineral processing industries. Inorganic and elemental analysis of various sample types, particularly fuels such as coal, oil and biosolids as well as pharmaceuticals, soils and waters. Material characterisation particularly for energy industries. Trace metal determination on a wide range of samples. Thermal analysis including oxidation and pyrolysis reactions. Problem solving fordifficult sample matrices.
Areas of Expertise
Coal resource evaluation.
Combustion chemistry of coal, biomass and alternative fuels.
Auditing and optimisation of coal sampling systems.
Bias and Precision testing both black and brown coal.
Development of sampling methodologies for a wide range of solids.
Analysis of raw materials and chemical products.
Inorganic analysis of unknowns.
Organic analysis.
Water sampling and analysis (potable water, sea water and waste water).
Project Manager of large analytical projects.
Client management.
20 Years' experience in the Brownand Black Coal industry.
Over 3 years of experience as Team Leader.
Over 10 years as a NATA technical assessor.
Over 5 years' experience as technical member in Australia.
Standard committee for evaluation of coal and coke evaluation.
Relevant Project Experience
Management of the coal analysis program for Victorians largest coal mine (30Mt/y).
Review and conducting of sampling procedures for various major projects involving coal and alternative fuels.
Execution of Bias and Precision test programs at both black and brown fired power stations in VIC, SA, NSW and QLD
Review of coal characteristics and variability including trace elements for large new coal to oil project.
Co-ordinator of biomass analysis on numerous projects.
Advisor to cement industry on analysis/characterisation of alternate fuels.
Project Manager for large analytical projects.
NATA technical assessor for more than 10 years.
Technical member on the Australian Standards MN1 and MN1/1 Coal and Coke evaluation committee (>5years).
Qualifications
Bachelor of Applied Science (Chemistry & Biochemistry)
Save
Save
Save
Save