Richard Odgers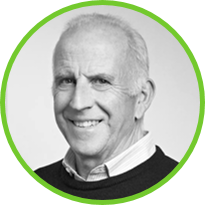 Principal Engineer
Melbourne


Professional Background
Over 40 years' experience in the development of inspection and NDT programs for major plant and equipment, development of inspection procedures and assessment criteria. Pressure vessel inspection and data management systems. Development and auditing of pressure equipment management systems (A.S. 3873). Plant inspections and risk assessments for compliance with the Plant Regulations.
Areas of expertise
Inspection and assessment of pressure equipment.
Life assessment of pressure equipment.
Inspection and testing of welding.
Quality assurance in NDT and pressure vessel fabrication.
Supplier/contractor audits and assessments.
Risk Assessments and HAZOP facilitation.
Auditing of management systems.
Training in auditing, inspection, OH&S and risk management.
Relevant Project Experience:
Conducted in-service inspections of a 5 boilers of 260 ton / hr capacity
Reviewed the risk assessments of the RBI process applied to power station boilers
Conducted in-service inspections of several small industrial boilers
Facilitated risk assessments relating the operation of the HRL gas appliance testing laboratory
Performed the life assessment of several power generation boilers and associated ancillary equipment
Inspected station pressure vessels for statutory compliance at several Victorian power stations
Fabrication inspection during manufacture of "in-bed" tube assemblies for a fluidized bed boiler
Presented training courses on Hydrostatic testing of pressure equipment for inspectors
Developed and presented a two day seminar on materials, failure modes and inspection methods
Audited boiler operations against requirements of Australian Standards
independent expert for a federal government department in a recent enquiry
Developed and delivered training packages (one distance learning and one class room based) to prepare in-service inspectors for AICIP examinations.
Qualifications
B. App. Sci (Metallurgy) - RMIT
Grad. Dip. Welding Technology RMIT
Grad. Dip. Quality Management RMIT
Senior Inspector of Pressure Equipment AICIP
Technologist Ultrasonic Testing AINDT.
Professional Associations and Memberships
Signatory for pressure vessel inspection.
NATA (voluntary) technical assessor for NDT and Inspection.
MERSITAB registered workplace assessor of competency based training.