Matthew Baxter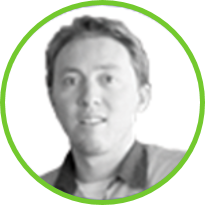 Senior Mechanical Engineer
Melbourne


Professional Background
Over 15 years of experience in the power generation industry, as well as work in the mining and automotive industries.
Conducting regular site inspections of high temperature and high pressure plant to identify and quantify defects using advanced inspection techniques, such as CrackSizer®, UT, borescope and replication. Project management of inspection and repair services during major outages at power stations and processing plants. Provide failure investigation assessment, mechanical and thermal stress analysis. Auditing work practices, quality procedures and quality assurance for various client requirements such as regular maintenance, outage work, and procurement.
Areas of Expertise
Project managing multi-discipline teams for on-site inspections, repairs, NDT and metallography.
Expert in the use of CrackSizer® technology for plant inspection and assessment. This is an electromagnetic inspection technique for use on various plant in power generation, oil and gas, and infrastructure.
Assessment of quality practices for maintenance works and in procurement of major assets.
Power station inspections and assessment including NDT, videoscopes, monitoring and strain gauging.
Re-engineering/repair studies for power station components including FE analysis.
Product testing of automotive and industrial equipment.
Relevant Project Experience
Project management of the inspection programs for the annual Boiler Plant Major Outages at Loy Yang Power station from 2011-2015. Responsible for liaising with and advising power station staff on run/repair/replace issues, and bringing inspection program in on time and budget.
Conducted a CrackSizer® hardness survey of a fire-damaged Dredger to rapidly categorise structural members that had critical damage through to those that had only superficial damage. Co-ordinated a metallurgical assessment of selected members to provide condemning criteria.
CrackSizer® inspection of 3km of supercritical waterwall tubing in a 3 day period to identify and size cracking along the crowns of the tubes.
Carried out a quality assessment of the work performed by contractors during a major outage at a brown coal power station.
Stage 1 Life Assessment of coal and ash facilities at a NZ Power Station.
Qualifications
Bachelor of Engineering (Mechanical Hons.), Monash University, Australia, 2001
Honours Degree of Bachelor of Arts, Monash University, Australia, 2001